Q: WHY CHOOSE DOW HONDA?
A: FOR THE SAVINGS AND AWARD-WINNING CUSTOMER SERVICE.
As a Dow Honda customer you save in two ways: right away and in the long-run.
Right away, when you purchase a new Dow Honda, you get a great price without the hassles. In the long run, you get award-winning customer service and excellent vehicle care savings with the Dow Total Care Customer Benefits program - all at no extra cost to you.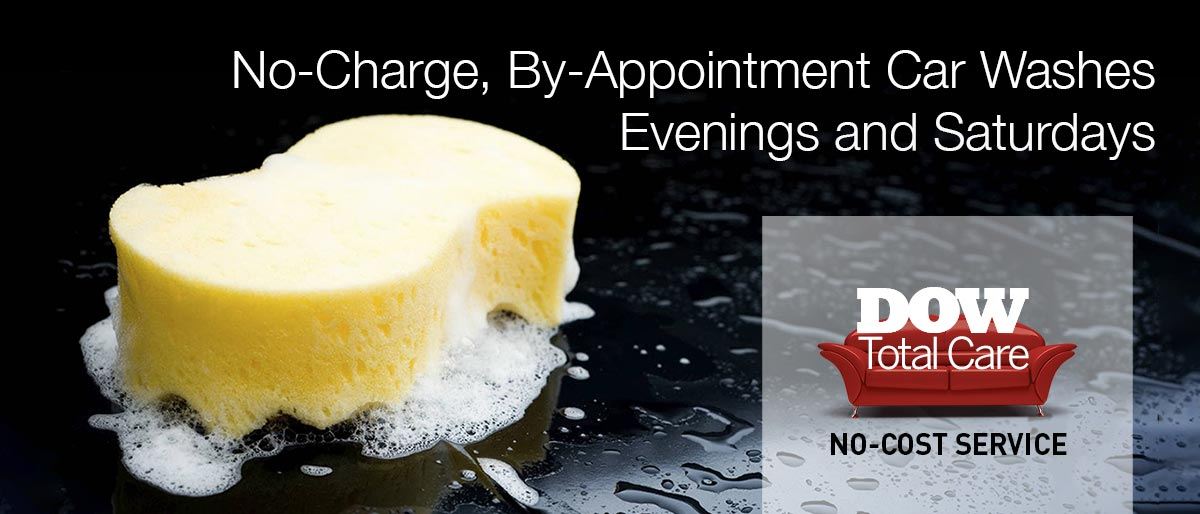 Q: WHAT IS THE TOTAL CARE CUSTOMER BENEFITS PROGRAM?
A: CUSTOMER REWARDS WITHOUT THE HASSLES.
It's easy. No reward cards or programs or hassle at all. Don't pay extra for any of it, ever!
Current service and pre-owned vehicle Dow Honda customers receive special value saving offers toward the long term care of their Dow Honda vehicle that save money in the long-run.
You are also eligible to enter our monthly Facebook ticket contests exclusively for Dow Honda customers. Great tickets to NAC shows, sporting events, music concerts and more.
New Dow Honda vehicle customers are also eligible to receive additional exclusive perks such as our very popular By-Appointment Car Wash Service evenings and Saturdays. As long as you own your Dow Honda, we've got you covered.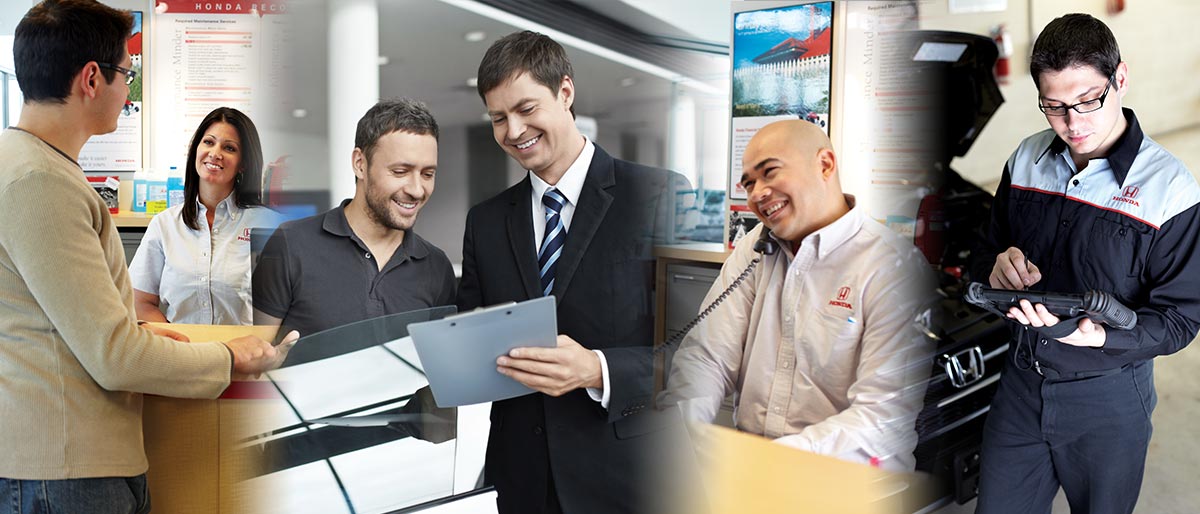 Q: WHAT KIND OF AFTER-SALE SERVICE CAN I EXPECT AT DOW?
A: FAST, TRANSPARENT, COMFORTABLE SERVICE.
Get on your way quickly with drive in service lanes for quicker and easier check-in of your vehicle and a series of express services.
Complete transparency – literally! Watch our skilled technicians take care of your car from the comfort of our customer lounge.
Experience a modern space designed entirely with you in mind. Stay connected with the Bell Wi-Fi. Savour complimentary award-winning Reunion Island Coffee. Enjoy the open spaces to browse and relax while your Honda gets the best care anywhere.
Q: WHAT WILL I GET AS A DOW HONDA CUSTOMER?
A: OUR TOTAL COMMITMENT TO YOU.

It starts on day one. We'll find you the Honda you want at a great price in a relaxed, no-pressure environment.
Expect excellent customer service from great people, starting with a smile and a hello the minute you walk through the door, everyday.
In 1974 we opened Ottawa's first Honda dealer at Dow's Lake. Since that time, we've built our business by providing the very best long-term care to generations of Ottawans. Have peace of mind knowing you'll have a rewarding Dow experience for years to come.
Disclaimer
By submitting your email address or phone number, you allow us, Dow Honda, to include you on our contact lists to send you information about our products, services and promotions. You may revoke consent at any time by clicking on the "Unsubscribe" link in your email.