Accessory Packages: 2019 Insight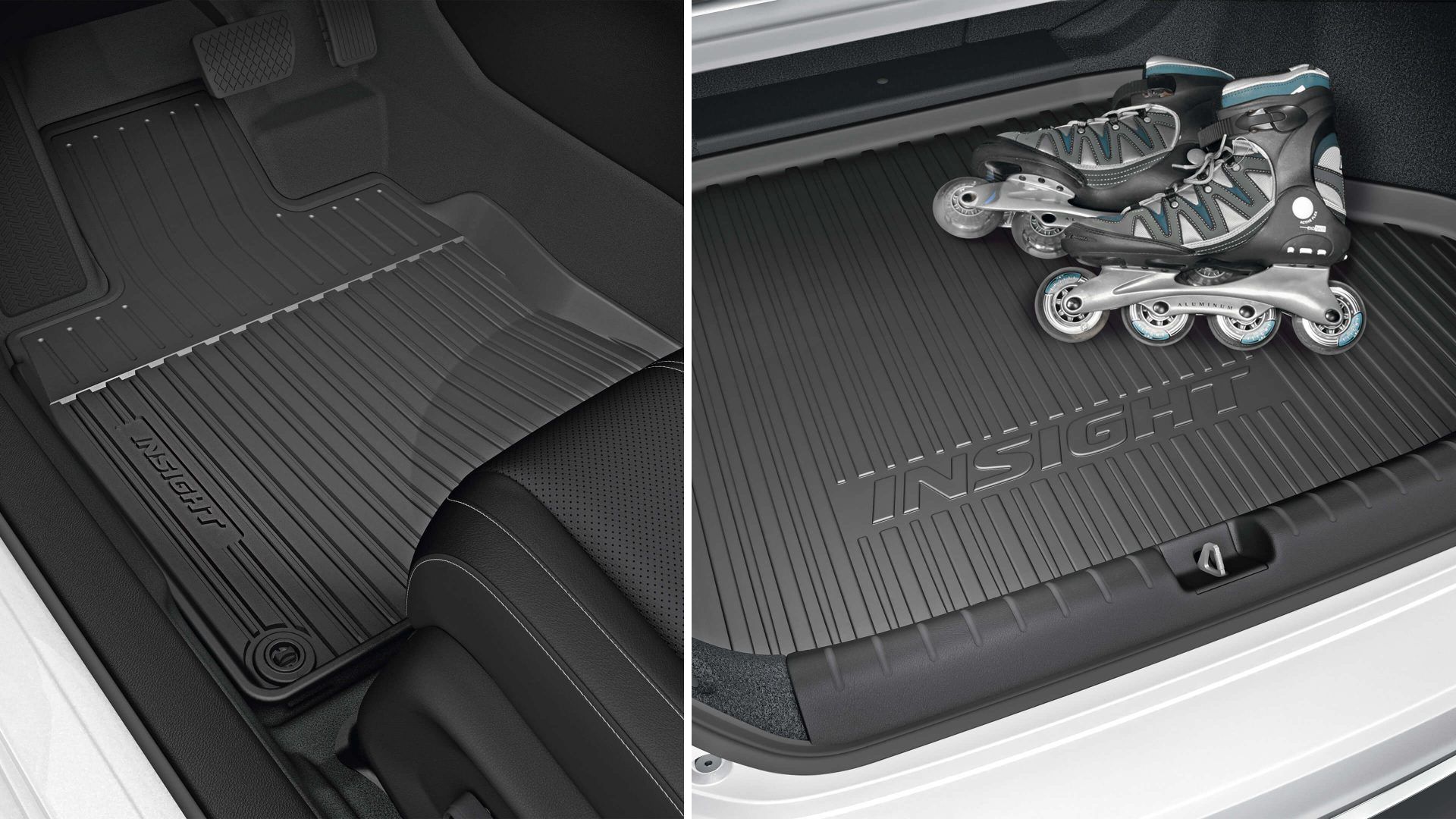 Have you heard of the 2019 Insight? It is Honda's latest hybrid, and it has two accessory packages that are all about protecting it from wear and tear. The Protection Package (shown above) includes all season floor mats and a trunk tray. The Protection Package Advance (shown below) goes a step further with the all season floor mats, trunk tray, and rear splash guards.
To learn more about the 2019 Insight, click here!
To see pictures of the 2019 Insight Hybrid Touring, click here!
If you have any questions, click here to contact us!
If you would like to book a test drive, click here!