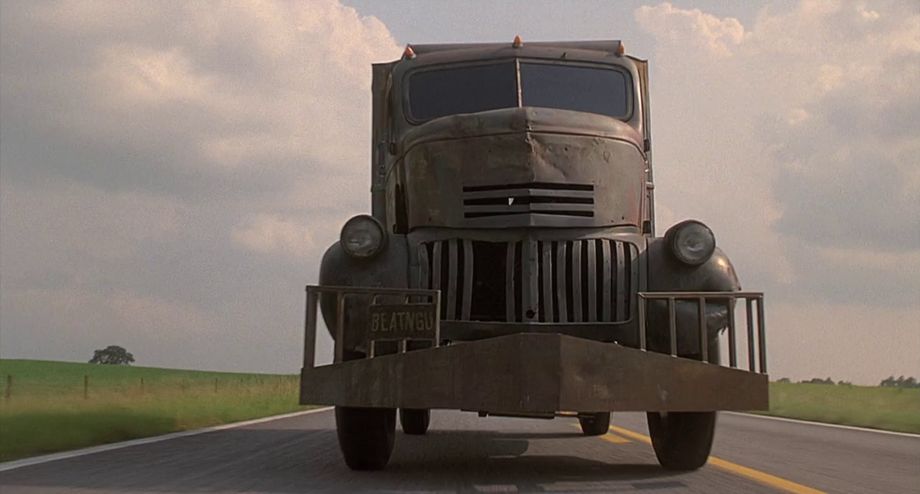 The Highway of Horror Movie Marathon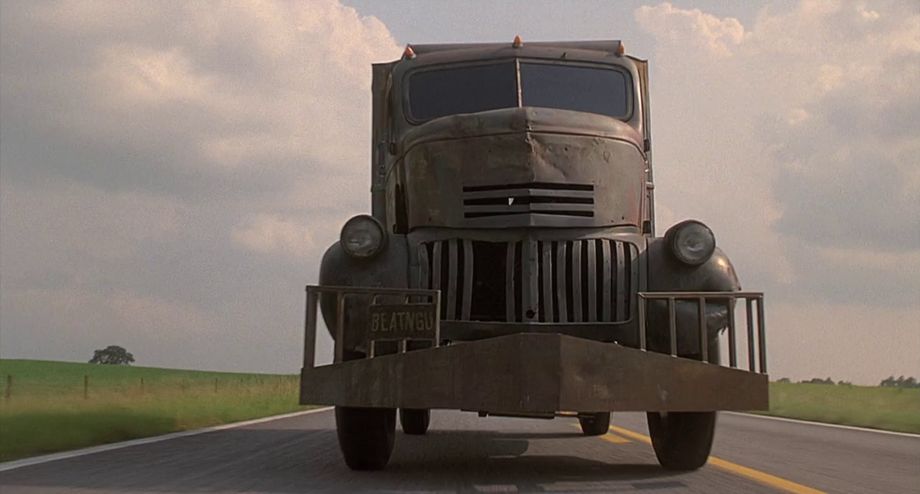 It is Halloween, and that means it is time to get spooky! What better way than a movie marathon? We have the perfect lineup of horror movies for car lovers: scary movies on the road! Movies that will give you shivers the next time you're cruising down a deserted stretch of highway. These aren't movies about haunted cars, or ghostly drivers. They have chases, stalkers, revenge, and suspense, all while trying to stay on the road. There might be light spoilers ahead!
Wrong Turn centers around a group of people who take a wrong turn, and end up lost in the woods. Soon, they begin to realize that they aren't alone, and are being hunted by the inhabitants of the isolated forest.
Why it made the list:
The plot of Wrong Turn begins when poor Chris Flynn (Desmond Harrington) asks a gas station attendant for directions. It seems simple, right? But, Chris decides to take a shortcut (never a good idea in a horror film) through some dirt roads, and gets into a wicked car crash. This is what leaves him stranded, and at the mercy of whatever is in the woods.
Since there are varied opinions in the horror world about movie remakes, both versions of The Hitcher are on the list! The 1986 original and the 2007 remake are quite similar: both feature a young man who picks up a hitchhiker, with deadly results! Once the hitchhiker has revealed himself to be creepy and dangerous, he stalks the driver through the highways.
Why it made the list:
Both versions of The Hitcher feel like half of a road-trip movie and half of a horror thriller. The hitchhiker (Sean Bean, in the remake) is relentless! It feels like he could be anywhere as he keeps popping up as soon as our protagonist thinks he is safe. There is also the iconic transport truck scene, which is an under appreciated moment in horror that I won't spoil here!
I Know What You Did Last Summer (1997)
I Know What You Did Last Summer is a cheesy little horror movie that couldn't stay our of Scream's shadow. It is about a group of popular 90's stereotypes who hit a man with their car after a night of teenage fun. Instead of calling the police, they hide the evidence of their crimes, and swear to each other to never speak of the incident again. But…next summer it all comes back to haunt them!
Why it made the list:
This movie is a lot of fun. It has a stacked cast of 90's heartthrobs who do an amazing job at being panicked teens who are in over their heads. They get themselves into trouble, crash a car, and still manage to convince themselves that they'll get away with it.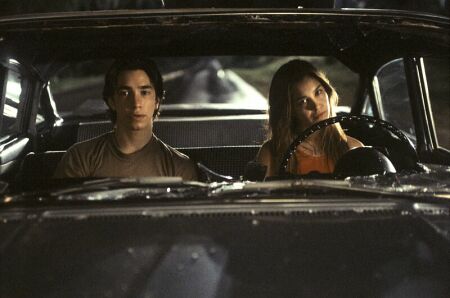 Jeepers Creepers stars a brother and sister who are driving home from college together. Doesn't that sound sweet? Well, it doesn't stay that way when they become the targets of a flesh-eating creature! Woken up from hibernation, the creature is hungry, and is willing to run the siblings off the road for its next meal!
Why it made the list:
The creature in Jeepers Creepers is amazing, and gives a lot of scares. Despite the fact that it has wings, it seems to enjoy looking for its next meal by driving around in an extremely creepy van (complete with a vanity plate).
The Final Destination series is about what happens when you cheat death. In this entry, a young woman has a premonition of a multi-vehicle pileup while she is driving. She stops the car, and blocks traffic, seemingly saving people's lives. But death cannot be cheated, and is coming for each person who was "supposed" to die.
Why it made the list:
This movie basically sold itself on the premonition scene, and I will admit that it is excellent. It is a solid 5-7 minutes of suspense and scares, and it sets the stage for the rest of the movie. Some of the later scenes might fall flat, but the highway scene of this movie will stick in your brain.
We hope that everyone has a safe and happy Halloween!