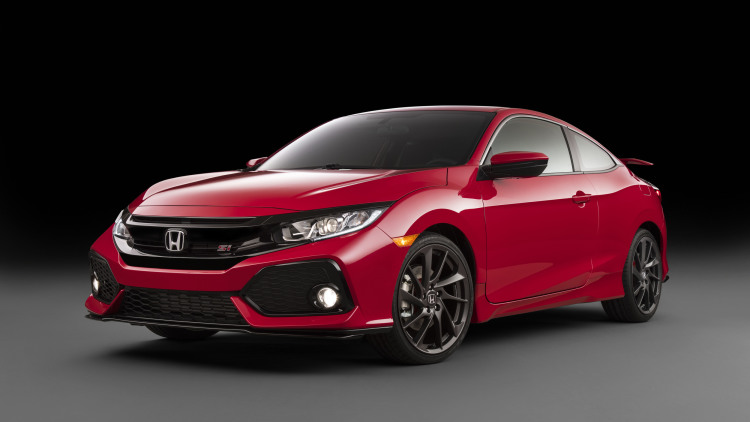 What to Expect with the 2017 Civic Si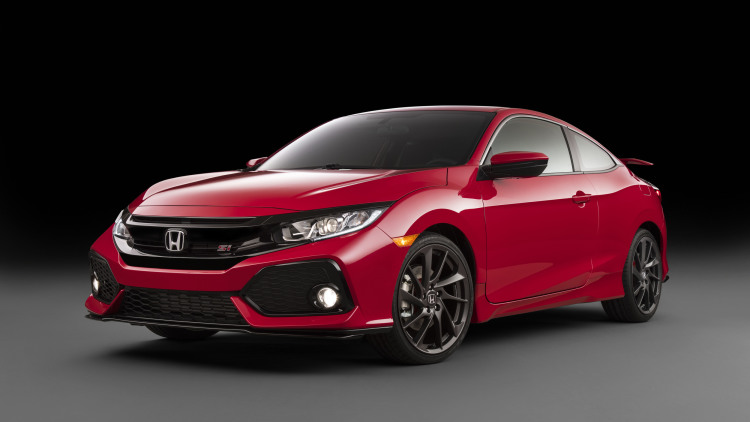 The last Civic in the 2017 lineup was unveiled yesterday at the LA Auto Show! The prototype of the 2017 Civic Si was revealed, and impressed critics with its eye-catching style and promising performance.In fact, it has been called "the fastest, best handling Si ever produced"!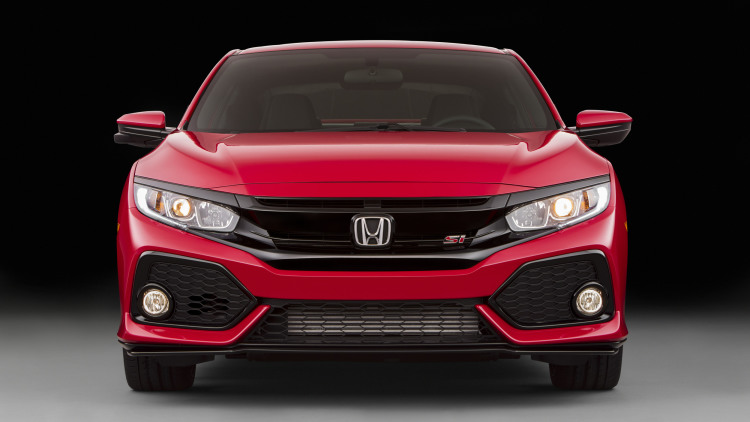 It has been said that the prototype and the production model of the 2017 Civic Si will be incredible similar. The model shown at the LA Auto Show was a coupe, in the brand new Rallye Red Pearl paint colour. You won't be able to find this paint colour on the production model; instead it will feature the classic Rallye Red. The Si sedan did not make an appearance at the Auto Show, but it will be available in dealerships. The 2017 Civic Si was shown with a 1.5L, turbocharged, direct injected, dual-VTC engine with a six-speed manual transmission. This is the same engine and transmission that will be available for the Si's production model.
The 2017 Civic Si displayed a body kit at the LA Auto Show that emphasized its unique exterior. The kit included a front splitter, rear diffuser, rear wing, and 18 inch aluminum alloy wheels. Other noticeable aesthetics included a centre exhaust with a hexagonal tip, and a set of Si exclusive front seats.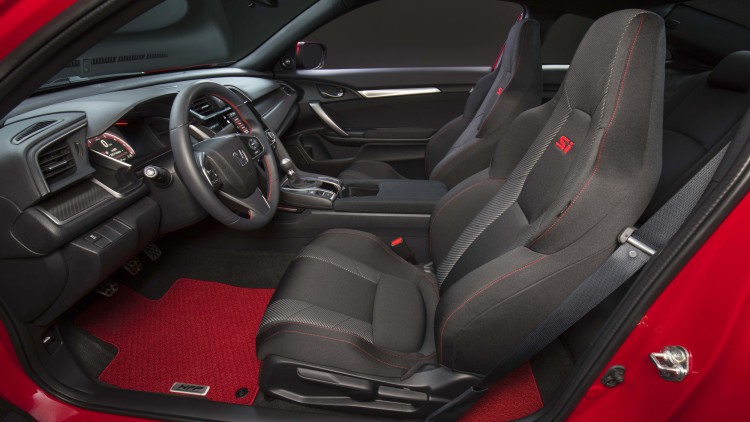 The interior of the Si featured red accents and aluminum pedals. Its floor mats, stitching, instrument panel, and infotainment system will also be red. Unlike the 2017 Civic Type R, the Si will not be available in a hatchback. There has been no official statement about the technology available for the Civic Si. An HFP (Honda Factory Performance) package will be available for the Civic Si, but no specifics have been released about its contents.
If you would like to see more photos of the 2017 Civic Si, click here!
If you have any questions about the 2017 Civic lineup, click here to contact us!
We will be updating the Dow Honda Facebook, Twitter, Instagram, and Google+ as we receive more news about the release of the 2017 Civic Si!