The 2017 Ridgeline's Unique Truckbed
 One of the most unique features of the 2017 Ridgeline is its multi-function truckbed. The truckbed is arguably one of the most crucial aspects of a pickup truck, but the Ridgeline has shaped it into a multi-purpose tool. The Ridgeline's truckbed doesn't limit itself, and goes beyond simply holding cargo.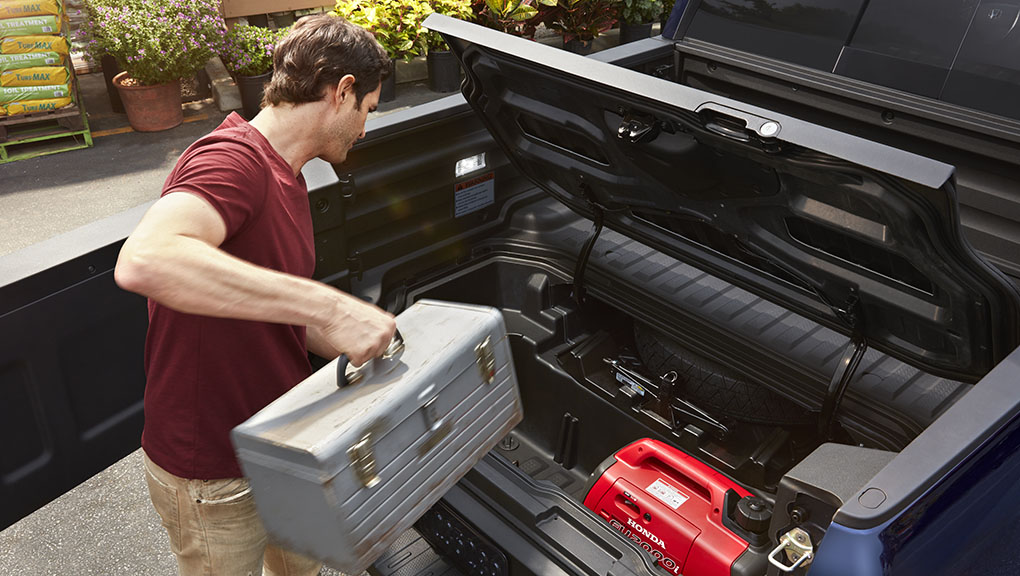 The 2017 Ridgeline's truckbed is 4'2″ wide. It features a dual-action tailgate, which opens out (like a door), and opens down (like a traditional tailgate). Hidden within the floor of the truckbed is a lockable trunk, for added storage space. This hidden trunk is also fitted with a drainage hole, making it a space efficient cooler that can be filled with ice. Surrounding the trunkbed are eight heavy duty tie down cleats, making it easy to tie down large items, at any angle. The 2017 Ridgeline's signature feature is its trunkbed audio system, which will surely be a hit at any tailgate party or camping trip. In addition, the Ridgeline is equipped with a 400 Watt in-bed power inverter!
If you would like to see pictures of the 2017 Ridgeline, click here!
If you would like to take the 2017 Ridgeline for a test drive, click here!
If you have any questions, click here to contact us!